I have a lot of shifting and rearranging to do as I acquire storage items that will work better. I have tie hangers coming to switch all my ribbon to and I am very excited to make that change. I would like to get one more panel of peg board and one more wall shelf put up soon as well. This is the first time ever that all my craft stuff has been unpacked so I'm not real sure how to accomidate it all.

My shoe hanger full of glues and various easy to access goodies.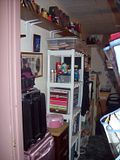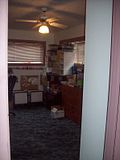 The view from the door.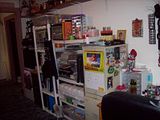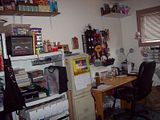 Desk and file cabnets. I use the top drawer of the file cabnet for SU paper, the next two for holding gifts I buy in advance and the bottom for important papers. On the right of my desk is a Tupperware container full of non spooled ribbon waiting for the new storage system.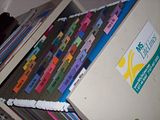 My SU paper.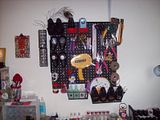 Above my desk.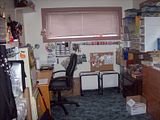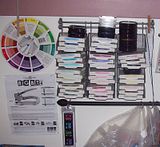 Inks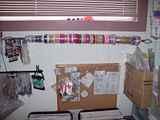 Ribbon storage, for now.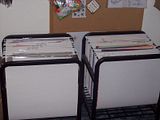 12x12 paper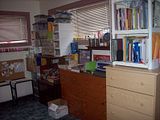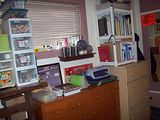 Opposite my desk, the dark night stand and long dresser are both craft storage but the tall light colored dresser is clothes.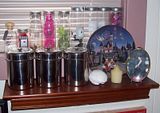 Primas and stuff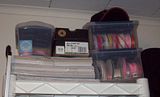 5 more ribbon holders and more 12x12 paper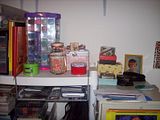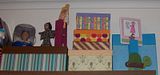 Boxes hold primas, decorative scissors, chipboard shapes, wood letter, extra cards, etc.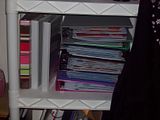 Standing binders hold clear stamps and flat binders are for unmounted/ezmount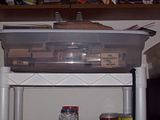 Stamps wating to be unmounted
So ya I have a lot of organizing to do but it's getting better.